Hannah Klawes, LSW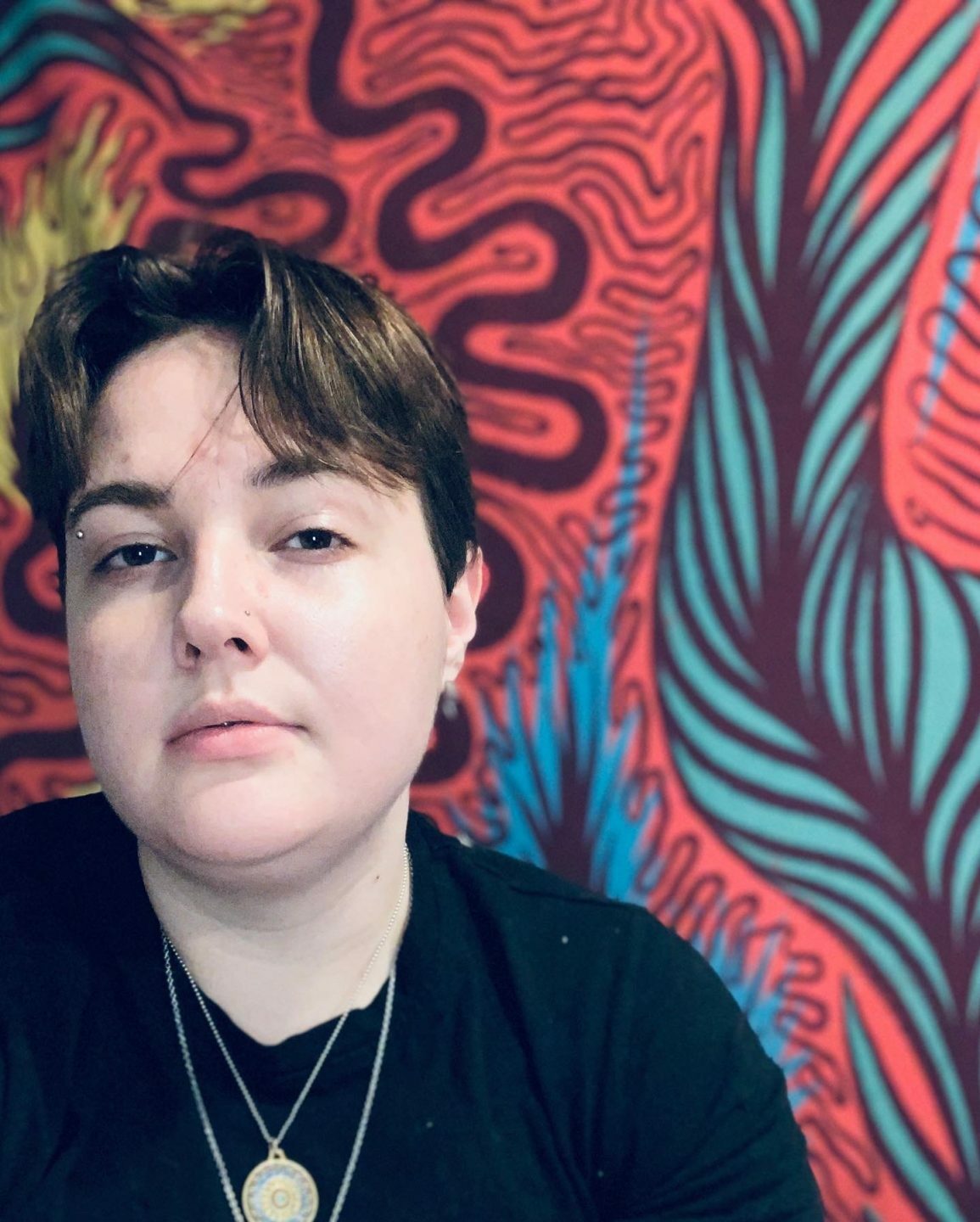 Hannah Klawes, LSW
CCIH Staff Therapist
773.754.7441 x 2007
Pronouns: they/them/theirs
Hannah's clinical work is relational, collaborative, and neurobiologically informed; providing psychoeducation for clients and utilizing somatic and present-centered interventions are key parts of it.
Hannah holds a Masters in Social Work from The University of Chicago Crown Family School of Social Work, Policy, and Practice (formerly School of Social Service Administration) and is a licensed social worker. They began at CCIH as an intern in 2021, completed CCIH's Trauma Fellowship in 2023, and are now a staff therapist. Adhering to the tenets of the social work profession and their personal values, they prioritize anti-oppressive ideology and praxis in their life and clinical work.
Hannah previously worked with The Joseph Palombo Center for Neuroscience and Psychoanalytic Social Work at the Institute of Clinical Social Work where they collaborated with and were educated by experts in the field. They also have several years of experience working with neurodivergent adolescents. As a proud member of the neurodivergent community, Hannah is very invested in providing accessible treatment that caters to the unique needs of neurodivergent clients and addressing harm these clients may have faced in previous therapy experiences. Similarly, they are attuned to the unique needs of the queer and trans community, of which they are also a proud member.
Recently, a cis person introduced me with the sentence, "This is Hannah and she uses they/them pronouns." The man who said it is kind and well-intentioned; it wasn't a malicious incident, but it does exemplify a slippage that a lot of cis people get caught in. He knew that gendering me correctly was respectful and…