Bianka Hardin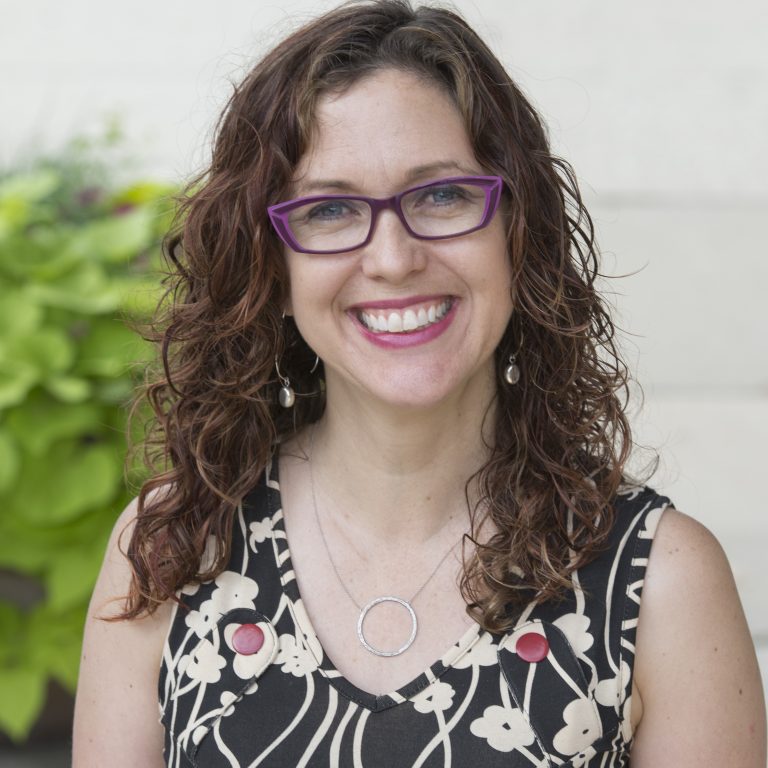 http://centeredtherapychicago.com
​Bianka Hardin, Psy.D. is a Licensed Clinical Psychologist and owner of Centered Therapy Chicago, LLC. Dr. Hardin founded CTC in 2014 with the mission to help children, adolescents, and adults improve their mental health and quality of life. Dr. Hardin provides individual, couples, and family therapy as well as supervision and consultation services.  She also presents in the community on issues related to parenting, child abuse prevention, self-care, mindfulness, trauma stewardship, and cultural issues.
Who am I as a therapist? I believe that therapy can enrich people's lives and relationships. I love being a therapist and have seen clients overcome challenges and dramatically improve their lives. Life struggles are inevitable and you don't need to wait until there is a "problem" to seek therapy. It takes strength and courage to ask for help and sometimes the hardest thing to do is to take the first step in asking for support. My ideal client is someone who recognizes that they would like to make changes in their life and is willing to work with me to begin to improve their quality of life.
Who do I work with? I work with teens/adults on issues related to overall life or job satisfaction, stress/anxiety, relationships, identity, mindfulness, and spirituality. I also work with couples and families on issues related to relationship and communication issues, life balance, and family/parenting concerns.
I also enjoy working with clients who are in the mental health field who could benefit from getting additional support in the important work they are doing, who are struggling with vicarious trauma or burnout, or who are interested receiving case consultation or support in their own professional development.
When you get to a place where you understand that love and belonging, your worthiness, is a birthright and not something you have to earn, anything is possible. – Brene Brown
My areas of interest. My specialty is trauma/abuse and I feel honored to accompany clients on their journeys to healing from past abuse. I also enjoy working with therapists and other helping professionals on issues related to their professional development and preventing burnout and/or vicarious trauma. Additionally, I am interested in health and wellness, holistic healing, and mindfulness.
How I practice. I am compassionate, calming, encouraging, and strength-based. I utilize a collaborative and relational approach when working with clients. I value the client and the therapeutic relationship. I listen to clients, meet them where they are at in life, and work with them to develop their own unique goals.
I think is important to view clients from a holistic perspective and consider all of the important areas of their lives when we work together. I take a mind/body/spirit approach and am comfortable supplementing traditional psychotherapy with mindfulness, relational interventions, and body focused psychotherapy and Somatic Experiencing as needed or requested by my clients.
My background. I attained my PsyD at the Chicago School of Professional Psychology in 2000. While in school, I completed my clinical training with refugees of foreign conflict and torture survivors at the Marjorie Kovler Center in Chicago before going on to work at CAUSES in Lakeview, working with children, adolescents, and adults whose families were referred by the Department of Children and Families Services.  Next, I was a pre-doctoral intern at Advocate Family Care Network and the Childhood Trauma Treatment Program. There, I provided assessments and treatment for abuse victims, while also facilitating an adolescent girls' sexual abuse survivor group, a male sex offender group, and children's social skills group.
After completing my doctorate degree, I went on to complete my Post-Doctoral Fellowship at the Department of Health and Human Services at the Village of Hoffman Estates and eventually became the Assistant Director and Director of the department.
I have taught at The Chicago School of Professional Psychology since 2001.  I became the Associate Department Chair of the Clinical PsyD Department in 2007 with a focus on the development and oversight of the Child and Adolescent Track, and served as a full-time faculty member. In 2013, I transitioned to a part-time faculty member and am currently an Adjunct Professor. I have taught classes focused on Ethics, Diversity, Trauma, Professional and Clinical Development, and Cultural Issues.
In addition to running the practice and teaching, I stay active as a consultant and clinical supervisor.  I have consulted and presented on issues related to child abuse prevention, parenting, play therapy, vicarious trauma, self-care, mindfulness, therapist self-care, and cultural issues.
We believe it is important for parents to focus on their self-care, their regulation, and for them to get the support they need to be the best parents they can be.  As are result, we developed a workshop that is experiential, supportive, and informative with a focus on building a supportive community and parental self-care…