Facilitator: Corinne Peterson, LMT, MPH, NCTMB, RYT
Yoga Nidra is quickly gaining mainstream popularity. The iRest (Integrative Restoration) approach is particularly trauma-informed and adaptable. Developed by a clinical psychologist, it is currently being utilized in VA military bases, hospitals and clinics, hospice, homeless shelters, sex trafficking, schools, etc. It is also a great self-resourcing practice for psychotherapists! Many are finding that it not only supports the client's process – but also their own process of resilience and growth within the ever-changing demands of work and life.
The iRest Yoga Nidra practice is one of welcoming, and even engaging, all of our internal experience, within a container of deep relaxation. The process helps integrate daily experiences, leading to deeper insights, more confidence and joy, and a greater sense of peace and well-being – no matter what circumstances we are facing. It can also help improve sleep, aid pain management, and reduce stress and anxiety. Read Corinne's article on the CCIH community blog to learn even more about Yoga Nidra.
The workshop includes:
An experiential exploration of customized iRest Yoga Nidra practices
Two recorded practices for use at home
The iRest Yoga Nidra Handbook and supplemental reading materials
Everyday short "micropractices" for personal use and with clients
Mindful office yoga, to de-stress between clients
Please join us! 
6 CEU's Available for Psychologists, LCPC's, LMFT's, and LCSW's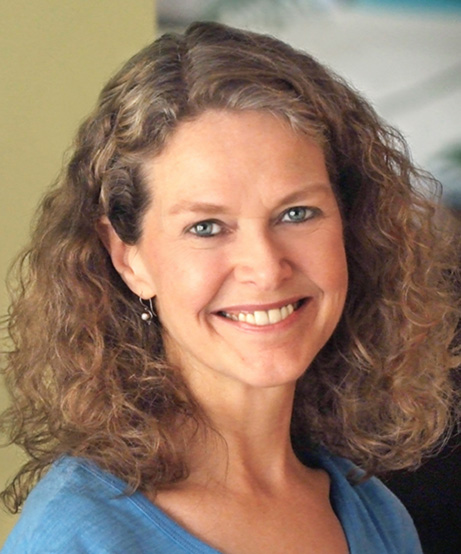 Corinne Peterson has been teaching yoga since 1994. She received her first yoga instructor certification through the Temple of Kriya Yoga (1995) and a subsequent certification as a teacher and yoga therapist through the American Viniyoga Institute (2006). Corinne has a gentle teaching style influenced by 20 years of study in the traditions of Viniyoga, Kriya and Iyengar yoga. She is certified in iRest® Yoga Nidra through Richard Miller, PhD and the Integrative Restoration Institute. Corinne also received training in Trauma-Sensitive Yoga through the Trauma Center at the Justice Research Institute founded by Bessel van der Kolk. She holds a masters degree in public health in the area of health education and promotion, and has been a nationally certified massage therapist since 1997.