IP – Integrated Practices is a group experience that is designed to empower individuals, with a history of trauma, on their healing path. The group experience is a complement to individual psychotherapy and is informed by our current understanding of the neurobiology of trauma. Our Integrated Practices groups support individuals as they begin to build awareness of their moment to moment experience and increase their capacity to track safety in the present. Further, the group provides the opportunity to members to build a practice of their own, while in community.
This workshop is for psychotherapists (and other mental health professionals) who are interested in deepening their understanding of this trauma-informed work, through a personal exploration of the Integrated Practices. The morning will hold the complexity of this time in which we are living through, working to resource ourselves in ways that will bridge to clinical practice.
With a blend of teaching and personal exploration, this experience will explore several of the practices of the Integrated Practices curriculum including meditation, connection, interrupting old patterns, self-compassion, and working with one's sense of boundary in the world.
Friday July 24, 2020
9:00 am – 12:30 pm (with mini-breaks throughout the experience)
Cost: $90
3 CEU's available to Psychologists, LCPC's, LCSW's, and LMFT's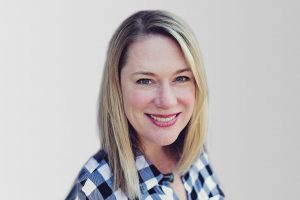 Meghan Reilly specializes in the treatment of complex trauma and dissociative disorders. She facilitates Integrated Practices groups throughout the year and supervises clinicians looking to deepen their work as trauma-informed psychotherapists. She has a background in outpatient treatment, and treatment within the medical setting, including working with parents of critically ill children in a neonatal intensive care unit (NICU). Meghan is a graduate of Cathedral Counseling Center's post-graduate fellowship (2011) and a graduate of the University of Chicago, SSA (2004). She has also completed Level I Training for the Treatment of Trauma (2011) and Level II Emotional Processing, Meaning-Making and Attachment Repair (2018), through the Sensorimotor Psychotherapy Institute of Boulder, CO. Meghan is committed to ongoing exploration of body-centered integration and mindfulness in the ethical treatment of trauma.
*   *   *
Click here to read more about IP from Meghan's perspective.
Contact Kim Wagner for more information – 773-590-0061 or theccih.office@gmail.com
Cancellation Policy: Participants who cancel their registration at least one week (five business days) before the start of the workshop can receive a credit or refund minus a $25.00 processing fee. No credits or refunds will be given for cancellations less than one week before the start of the workshop. We reserve the right to cancel the workshop, in which case participants will receive a full refund.