In this interactive advanced workshop we will explore more deeply several of the most challenging and interrelated aspects of working with clients who have Complex PTSD or Dissociative Disorders. The therapeutic relationship can be rewarding but also perilous and demanding with these clients. We will examine several major dilemmas inherent in our most cherished model of attachment with highly traumatized clients. Some solutions founded on evolutionary motivational systems will be proposed. Although dealing with reactions to traumatic events is central to treatment, often the more difficult challenge is our work with the complex layering of personality accommodations to childhood adversity. These become ever more elaborate and dense as clients try to cope with the complexities of everyday life across development and thus are not resolved by merely processing traumatic events. We will explore some of the differences between working more directly with trauma and dissociation and with personality accommodations to trauma. Both chronic shame and rage loom large in our work with these clients. We will discuss ways to manage and work with these intense emotions (and related behaviors) while maintaining safety for ourselves and our clients. Ample time for group discussions and case examples will be included.
Morning, Part 1
The pros and cons of the parent-child attachment paradigm in therapy
Using motivational systems to support the therapeutic relationship
Collaboration: Exploring options to promote autonomy and regulation in the therapeutic relationship
Morning, Part 2
Personality adaptations to trauma: ways to reconceptualize personality disorders
What is the same and different in treatment with traumatized clients who have developed a serious personality accommodation to a toxic environment?
When is it helpful to use "parts" work and when not with personality disorders
How to manage comorbid personality accommodations and dissociation
Lunch
Afternoon, Part 1
Anger, rage, and sadism in the therapy room

Safety first: Using neuroception and assessment to guide decision-making about the threatening client
Challenges in working with the client who has sadistic tendencies
Managing rage
The close relationship of rage and shame
Afternoon, Part 2
Chronic shame

Managing the therapist's shame and how shame impacts our decision-making
Shame as a personality accommodation to trauma
Staying with shame in the room
Helping our clients and ourselves move toward "antidotes" to shame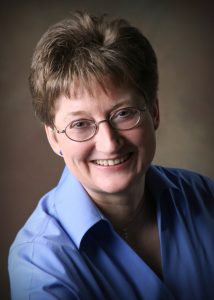 Kathy Steele, MN, CS, APRN has been in private practice in Atlanta, Georgia for over three decades, specializing in the treatment of complex trauma, dissociation, attachment difficulties, and the challenges of complicated therapies. She is an adjunct faculty at Emory University, and a Fellow and past President of the International Society for the Study of Trauma and Dissociation. Ms. Steele teaches internationally and consults with individuals, groups, and trauma programs. She has received a number of awards for her clinical and published works, including the Lifetime Achievement Award from ISSTD.  She has published both journal articles and book chapters, and has co-authored three books, including The Haunted Self (2006), Coping with Trauma-related Dissociation (2011), and most recently Treating Trauma-related Dissociation: A Practical, Integrative Approach (2016).
Ravenswood Loft
4437 N. Ravenswood Ave., 2nd Floor
6 CEU's available to LCPCs, LCSWs, LMFTs and Clinical Psychologists.
Group discounts available for groups of 3+.
Student discounts available.
Contact Scott McLellan for more information – 773-754-7441, ext. 25 or theccih.office@gmail.com
Cancellation Policy: Participants who cancel their registration at least one week (five business days) before the start of the workshop can receive a credit or refund minus a $25.00 processing fee. No credits or refunds will be given for cancellations less than one week before the start of the workshop. We reserve the right to cancel the workshop, in which case participants will receive a full refund.