Join us for a new workshop from internationally recognized trauma expert Kathy Steele! Kathy is a clinician, teacher and author with over 30 years of experience working with complex trauma and dissociation.
‾‾‾‾‾‾‾‾‾‾‾‾‾‾‾‾‾‾‾‾‾‾‾‾‾‾‾‾‾‾‾‾‾
Working with clients who have experienced complex trauma involves both sound theoretical grounding and clinical art.  It is the challenge of the therapist to weave together a combination of cognitive, emotional and somatic interventions with relationship experience. Sometimes this clinical learning is best done in the context of live case consultation.  
This workshop will present three cases focusing on specific themes in working with complex trauma and dissociation.  Kathy Steele will provide consultation and lead in-depth case discussion.
‾‾‾‾‾‾‾‾‾‾‾‾‾‾‾‾‾‾‾‾‾‾‾‾‾‾‾‾‾‾‾‾‾
– Event Details –
Facilitator: Kathy Steele, MN CS
4 CEUs are offered for LCPCs, LCSWs, LMFTs, and Clinical Psychologists.
Fee: $100
CCIH strives to make training accessible for as many therapists as possible. For this workshop, we are offering a lowered fee of $75 for students or other therapists in need of a reduced fee. Contact Victoria at officemanager@theccih.com to request. 
This workshop will take place over Zoom. Participants will be emailed a link a few days in advance.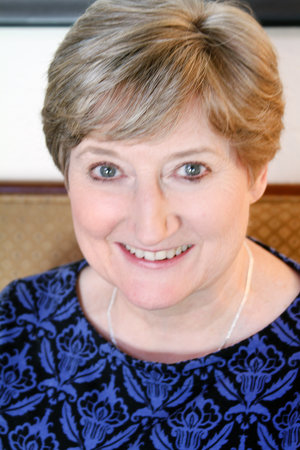 Kathy Steele, MN, CS, APRN has been in private practice in Atlanta, Georgia for over three decades, specializing in the treatment of complex trauma, dissociation, attachment difficulties, and the challenges of complicated therapies. She is an adjunct faculty at Emory University, and a Fellow and past President of the International Society for the Study of Trauma and Dissociation. Ms. Steele teaches internationally and consults with individuals, groups, and trauma programs. She has received a number of awards for her clinical and published works, including the Lifetime Achievement Award from ISSTD.  She has published both journal articles and book chapters, and has co-authored three books, including The Haunted Self (2006), Coping with Trauma-related Dissociation (2011), and most recently Treating Trauma-related Dissociation: A Practical, Integrative Approach (2016).
CCIH Cancellation Policy: If you are unable to attend, you may send a substitute or request a refund. All refund requests must be made in writing at least one week prior to the event and are subject to an administrative charge of $30. Alternatively, you may transfer your full registration fee to a future workshop. Cancellations and transfer requests made less than one week prior to event will not be honored and registration fee will be forfeited. Requests must be emailed to theccih.office@gmail.com and will not be accepted by phone. We reserve the right to cancel the workshop, in which case participants will receive a full refund.