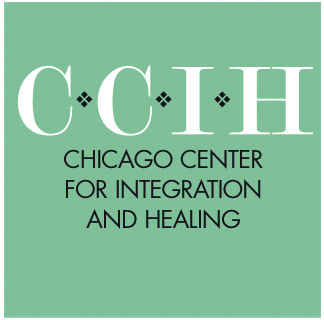 The treatment of trauma can be both intense and rewarding work.  An integrated approach to providing service is essential. In taking the journey of recovery with someone, we, as therapists, also encounter the effects of trauma on multiple levels. The work involves both sitting with the deepest of human wounds and trusting in the incredible human capacity for healing.  The work of establishing a healing environment must be done in a supportive community. It is the mission of the Chicago Center for Integration and Healing to provide a clinical community that supports the work of recovery from traumatic wounding.
A CCIH Staff Member is a licensed therapist who seeks to deepen skills and experience in trauma-focused therapy.  
CCIH will provide:
Initial intake screening and assignment.
Billing and follow-up for all sessions.
Electronic record software.
Biweekly individual clinical consultation around both work with clients and establishing a clinical practice
Competitive compensation based on level of experience and caseload.
Weekly meeting providing group case consultation, trauma training and business development; CEU's available for clinical parts of these meetings.
Monthly networking meetings extended CCIH community.
Opportunity to receive training in Becoming Safely Embodied groups.
Discounted admission to internal Professional Development activities.
Free admission to all CCIH professional development activities held outside the Center.
Representation on website highlighting both CCIH services and individual therapist skills, strengths and services.
Marketing resources including: business cards, printed materials that will advertise Center services and any individual offerings of Center therapists.  
Access to marketing through CCIH's email list of  professionals list of 800+ therapists.
Full use of furnished office for an agreed upon number of hours.
A phone with dedicated voicemail and internet access.
Access to kitchen, copier and office supplies and communal space.
Option to rent additional group space.
Office supplies including tissue, letterhead, etc.
CCIH Contractors will:
Demonstrate a commitment to working with clients with a history of trauma.
Commit to participating in the community at CCIH by, but not limited, to attending weekly Clinical Meetings.
Commit to ongoing Professional Development, particularly in the area of Trauma-Informed work.
Attend and participate actively in weekly individual clinical consultation.
Maintain clinical records in compliance with current ethical standards.
Demonstrate commitment to marketing themselves and CCIH in the clinical community including but not limited to providing contacts for CCIH's email list, promoting CCIH and helping generate referrals. CCIH will support this marketing.
Demonstrate a willingness to develop an ongoing awareness of the therapist's internal experience and how it affects the therapeutic relationship.
Participate in CCIH's training in the community and our clients on the nature of trauma and its effects.
Participate in CCIH's Professional Development activities.
Be responsible for self-care and the support of other community members.
Hold his or her own professional liability insurance and current license.
*  *  *
Interested candidates should email a CV and cover letter to hello@theccih.com and complete application questions here.