iRest Yoga Nidra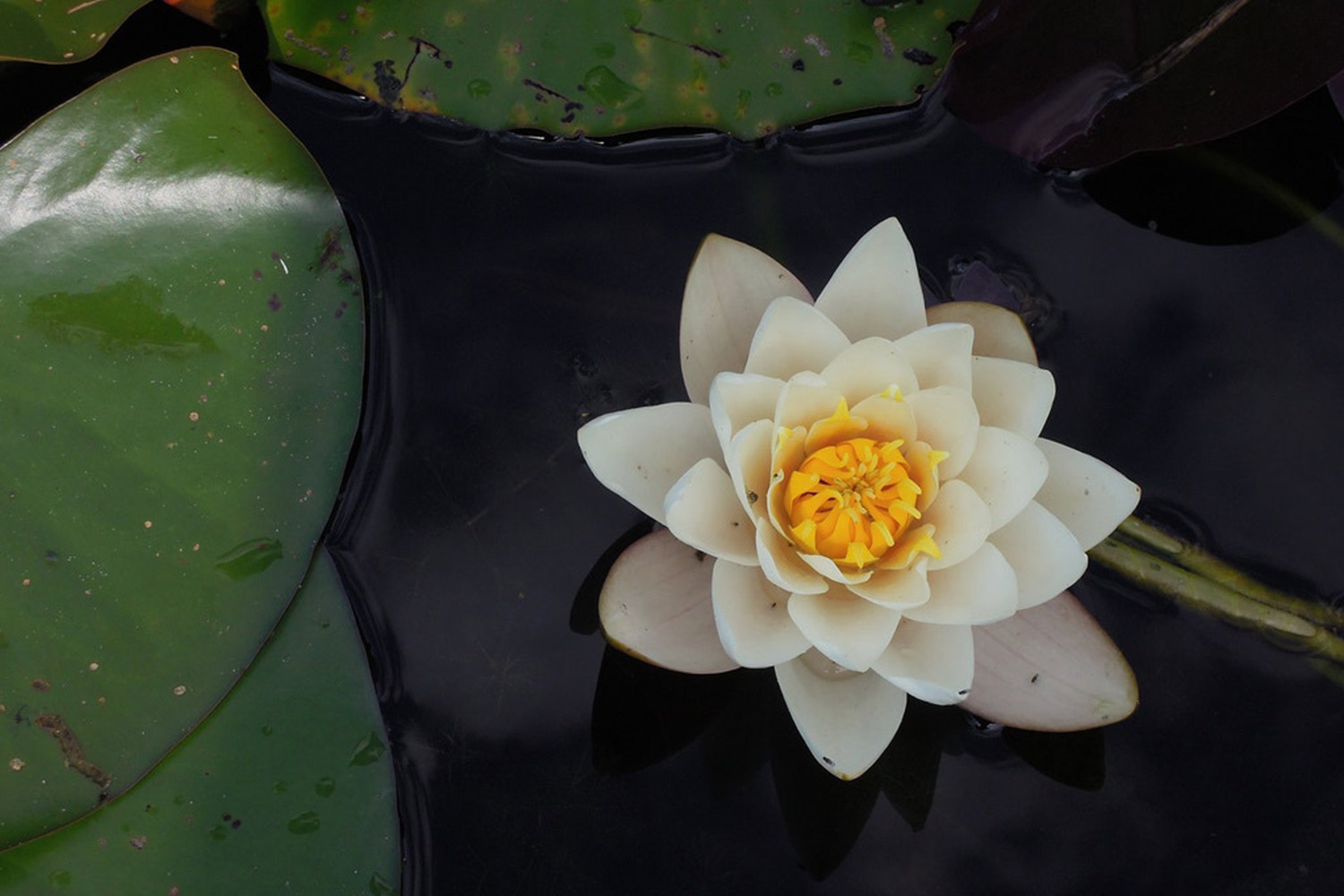 Yoga Nidra is a form of guided mindfulness meditation. Practicing regularly can help you tap into the parts of your brain that allow for greater insight and quiet the parts of the brain that are responsible for negative thoughts, feelings, and sensations. Through this process people learn to welcome life as it is happening and to respond - not react - to challenging situations. The practice can help us alleviate stress, sleep better, and heal unresolved issues and traumas. It is a wonderful support to the psychotherapy process.
People practicing iRest Yoga Nidra experience: decreased stress, anxiety, fear and depression, improved sleep, an ability to better manage pain, healthier interpersonal relations, more confidence and joy, and a greater sense of peace and well-being. It can also allow us to recognize an underlying peace of mind that is always present within us - no matter what circumstances we are facing in life. 
---
Upcoming Sessions
Continuing iRest Yoga Nidra Meditation: Supporting Your Practice
This continuing online series is for anyone who has participated in an Introduction to iRest Yoga Nidra. This class is for you, whether you've been continuing to practice yoga nidra or have fallen off of the practice and want to return. This 6-week series will be offered through Zoom to support you during this time. We will continue to offer this monthly, until we can be back together in person. This continuing yoga nidra class is primarily experiential, beginning with a very brief check-in and some mindful yoga movement (chair yoga) to prepare for yoga nidra. Our yoga nidra practices are generally longer than in the intro session, so you can deepen into your practice more fully. We also support your home practice with new resources and ideas, and continuing ways of bringing the practice into your daily life.
As in the intro classes, we record the yoga nidra practices. They will be available on Dropbox so that you can use them at home. We hope you'll join us.
CEUs Available for Psychologists, LCPCs, LMFTs, and LCSWs
6 sessions
June 13, 20, 27
July 11, 18, 25 (no class July 4th)
Saturdays 11:00 - 12:15
$150 (with reduced fee for those who can't do the full fee)
To register, please contact: 
Amy Zajakowski-Uhll at 773-391-1133
* * *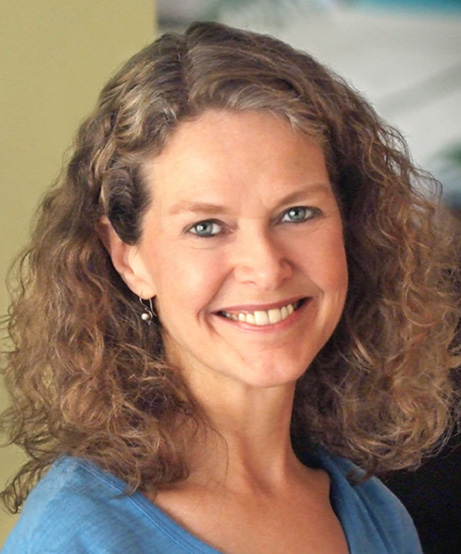 Corinne Peterson has been teaching yoga since 1994. She received her first yoga instructor certification through the Temple of Kriya Yoga (1995) and a subsequent certification as a teacher and yoga therapist through the American Viniyoga Institute (2006). Corinne has a gentle teaching style influenced by 20 years of study in the traditions of Viniyoga, Kriya and Iyengar yoga. She is certified in iRest® Yoga Nidra through Richard Miller, PhD and the Integrative Restoration Institute. Corinne also received training in Trauma-Sensitive Yoga through the Trauma Center at the Justice Research Institute founded by Bessel van der Kolk. She holds a masters degree in public health in the area of health education and promotion, and has been a nationally certified massage therapist since 1997.
Latest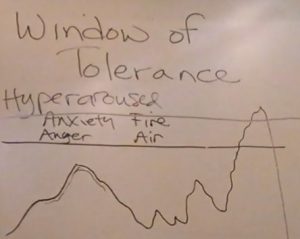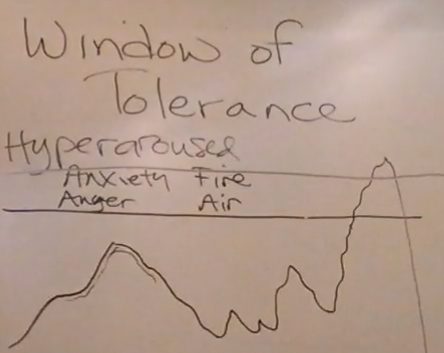 You might already be familiar with the  Window of Tolerance (WofT) from Sensorimotor Psychotherapy, as developed by Pat Ogden...
  "I tried meditation, but it doesn't work for me. I can't quiet my mind." When I ask people about their experiences with meditation, this is the most common response I get...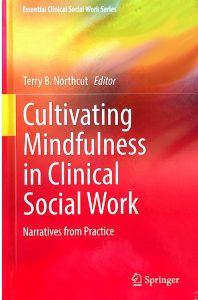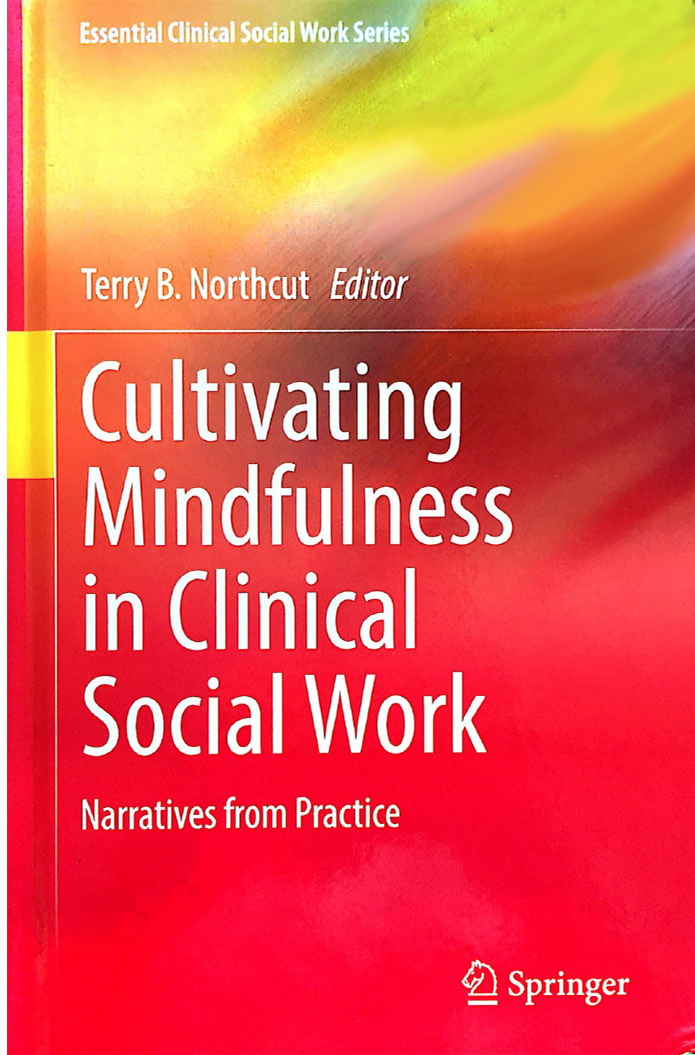 Beginning with the Social Worker: Yoga Nidra Meditation as a Means for Self-inquiry, Growth, Effectiveness and Resiliency (PDF)  by Corinne Peterson, Amy Zajakowski Uhll and Susan Grossman View the article (PDF)